Security Companies in Malmesbury – K9 Security Services – a Government approved SIA Registered Contractor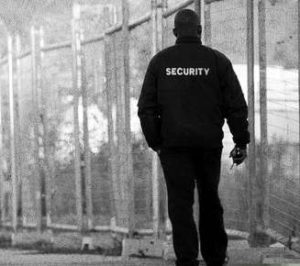 Established in 1998 K9 Security is one of the leading security companies in Malmesbury and the surrounding area. Our team of fully SIA licensed and trained guards offer static and mobile guards plus key holding and alarm response solutions. We provide security guard and guard dog services to a range of industries including the corporate sector, construction sites, retail establishments, industrial warehouses and one off events. If you are looking for a security company in Malmesbury, you've come to the right place.
Guarding in Malmesbury
Our team of specialist, SIA-licensed officers have a strong reputation in delivering manned guarding in Malmesbury across a range of sectors.
We invest a lot of our time and resources in training our manned security guards so that they can provide you with the best service possible.  Our manned security officers take a proactive and professional approach with all of our clients so you get the results you need. If it's a dual role you're looking for with the likes of a reception security services with our flexibility and wide skillset we have the ability to tailor our security services to suit a whole range of needs.
Patrolling in Malmesbury
The effective protection of your office, shop, restaurant, supermarket or any commercial premises cannot be undervalued. K9 security provides patrolling in Malmesbury at a cost effective alternative where a continuous manned guarding presence is not required.  It will safeguard your property from intruders, trespassers, vandals and thieves. Our manned patrolling services will keep your staff, and valuables secure over weekends and nights.
Key holding in Malmesbury
Being able to entrust your key holding in Malmesbury to a trained team of security experts is a service you can't do without. By using our professional keyholding services, you will automatically comply with police requirements for nominated key holders. You will no longer have to supply two named key holders whom can attend within 30 minutes.
Our fully trained key guards will deal with any emergency that may arise and can be relied on to carry out any routine tasks as instructed in your absence. Whatever the time of day our key-holding service in Malmesbury provides you with the peace of mind that your business or home will be protected by the leading security company in Malmesbury.
 Alarm Response in Malmesbury
If you are unlucky enough to to have your alarm triggered while you are away, it is important that someone reacts quickly. The sooner they do, the less time a burglar has to take anything. If you are in the premises when a burglar breaks in, it is even more important to summon help quickly. Our alarm response in Malmesbury will notify the nominated contact and the Police.  You can elect for one of our response teams to attend.
Our licensed security officers will always keep you informed of the situation.  We can then take steps to secure the premises with new locks or boarding as appropriate.
Video Detector Hire in Malmesbury
Video detection is a weatherproof wireless intruder alarm with built-in night vision camera and infrared LED's.  The radio range is up to 400 meters (with line of sight).  We provide our video detector hire in Malmesbury and the surrounding areas for use in many different scenarios.
In the event of an alarm being triggered the camera records a 6-10 second video clip of what caused the activation. It then sends the clip to our alarm receiving centre. An operator will then review the video clip and call the rapid response unit.
Guard Dogs in Malmesbury
K9 guard dogs in Malmesbury are generally deployed where Security Officers may be at risk or if there are large areas to patrol.  The dogs provide an excellent visual deterrent. They are trained to be safe with members of the public, but can defend their handler when necessary. They show controlled aggression when confronted with threatening behaviour and are able to detain a suspect until the authorities arrive.
Construction Security in Malmesbury
K9 Security has been leading construction security in Malmesbury since 1998. We aim to deliver security solutions that work effortlessly alongside your daily routines.  All our Construction Security Guards are fully qualified and SIA approved. We provide our clients with a fit for purpose security solution that will ensure your construction project is delivered on time. Thus preventing costly disruption to your productivity and overall project deadline. We will also provide and work to our agreed, detailed risk assessment documents which are always available on every site.
Vacant Property Security in Malmesbury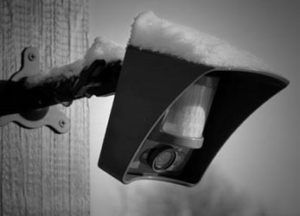 Vacant property is an easy target for unauthorised visitors such as vandals and trespassers, often resulting in costly repairs. Property insurance often stipulates that inspections need to be carried out on vacant property. That's why vacant property security in Malmesbury is one of the most in-demand, especially from property/asset management companies.
K9 are one of the leading security companies in Malmesbury. We have over 20 years experience in securing vacant property effectively. We offer a complete range of services to ensure your property is well maintained, secure and less likely to attract crime.  These are all factors in helping to retain the value and maintain insurance compliance.
Drone Surveillance in Malmesbury
Drone surveillance in Malmesbury can be used to assist in physical security, such as  providing aerial video footage covering large areas.  K9 can survey people and environments which are not easily accessible.  We can also use drone surveillance to monitor areas surreptitiously from a distance.
Established for over 20 years we are one of the leading security companies in Malmesbury. If you would like to talk to us please call us on 0800 9551063.